Loblaw Companies Limited is Canada's food and pharmacy leader, the nation's largest retailer, and the majority unitholder of Choice Properties Real Estate Investment Trust. Loblaw provides Canadians with grocery, pharmacy, health and beauty, apparel, general merchandise, banking, and wireless mobile products and services. With more than 2,300 corporate, franchised and Associate-owned locations, Loblaw, its franchisees, and Associate-owners employ approximately 192,000 full- and part-time employees, making it one of Canada's largest private sector employers.











Metro Inc., it's more than 600 food stores operating notably under the banners Metro, Metro Plus, Super C and Food Basics. Metro Inc., it's more than 250 drugstores and pharmacies operating notably under the banners Brunet, Clini Plus, Pharmacy and Drug Basics. The leadership and tenacity of members and executives have allowed Metro to pursue its growth through mergers, acquisitions and innovations. Today, it is an acknowledged leader of the Canadian food industry.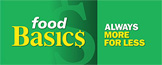 As one of only two national grocery retailers in Canada, Sobeys Inc. serves the food shopping needs of Canadians with approximately 1,500 stores in all 10 provinces under retail banners that include Sobeys, Safeway, IGA, Foodland, FreshCo, Price Chopper, Thrifty Foods and Lawtons Drugs, as well as more than 380 retail fuel locations. Our five core retail food formats are designed to ensure that we have the right offering in the right-sized stores for each individual market we serve – from our full service format to the convenience format, each tailored to satisfy the unique occasion-based food shopping needs of our customers.
A proudly Canadian company with 108 years in the food business, Sobeys Inc. is a wholly-owned subsidiary of Empire Company Limited, headquartered in Stellarton, Nova Scotia.
On a mission to bring better food to Canadians by helping them Eat Better, Feel Better and Do Better, Sobeys and its franchisees and affiliates employ more than 125,000 people from coast-to-coast.





See How A.S. May Can Help You.